Much love to the USC boards at USCFootball.com!
In the vane of my earlier Mike Tirico/Paddington Bear "body double", JohnKRaymond put The Irish wunderkind up against the paternal pests of the Outback...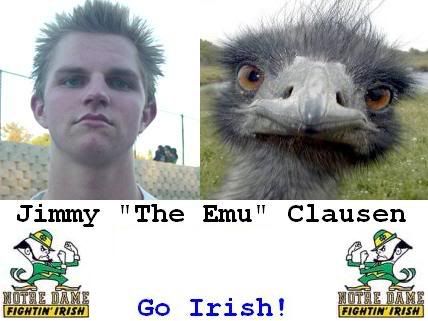 Stunning likeness - the hair is an easy target for the likeness, but also consider the sub-orbital bone structure. Uncanny.